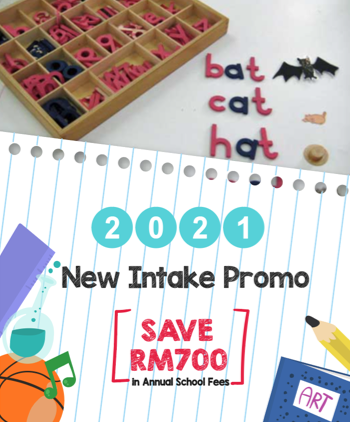 2021 New Intake Promo
Choosing the right preschool for your children can be critical to their development. Many parents have found Montessori preschools to be exactly what their children need.
The Montessori Method of education fosters the fullest development of each child through self-directed activity, hands-on learning and collaborative play. Our teachers at Montessori Playhouse come to know each child very well and are able to guide development in a personalized manner.
Why not give your child a headstart by enrolling them to Montessori Playhouse and take advantage of our special promotion running till the end of this year?
Do feel free to call or email us to enquire more about on our pre-school programmes.