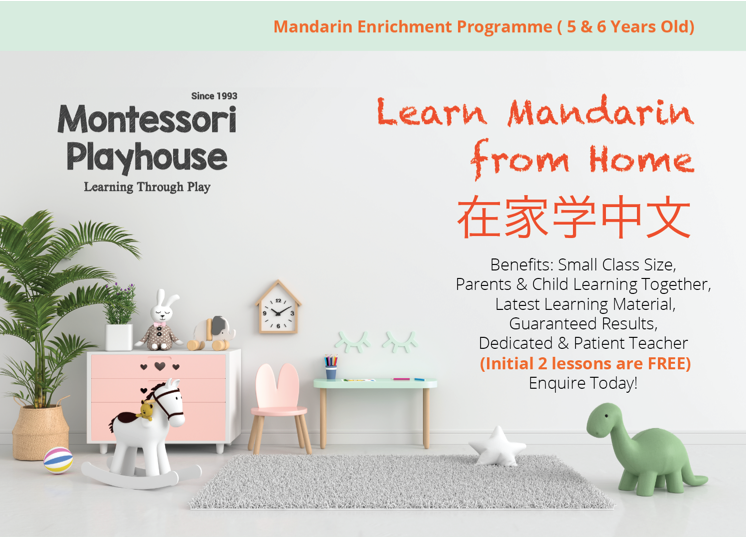 Online Mandarin Enrichment Programme
The best way to learn a new language is from native speakers! Using the correct pronunciation, strokes and language immersion are all critical to master Mandarin Language. Now, parents can join in the online session and learn Mandarin together with their child. The initial 2 sessions are FREE!
Call us to enquire on how you can place your child in this programme.