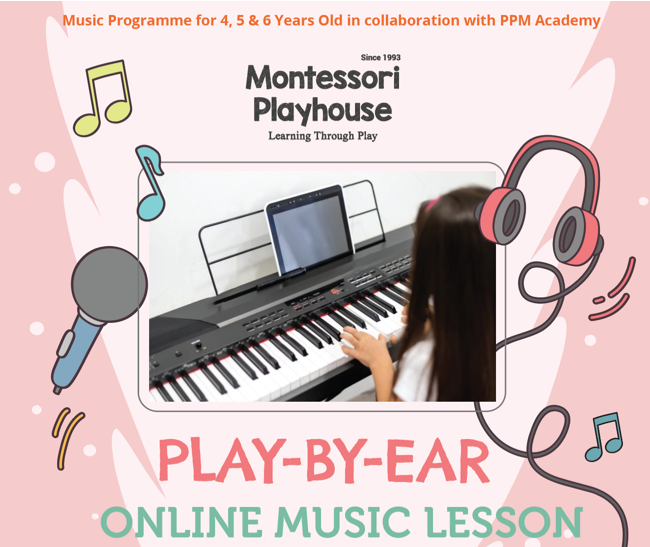 Play-By-Ear Online Music Lesson
Learning music has been proven to enhance learning and cognitive skills. If nurtured correctly, children can unlock their potential to learn faster.
Originated from Singapore and currently based in Publika, Kuala Lumpur, PPM Academy's Play-By-Ear programme is a new improvisational style of learning music without being dependant on music sheets. Children from age 4 onwards can now learn music and play their favourite songs on the piano, anytime, anywhere without music sheets!
Lesson includes: Weekly 1-1 lesson by a professional music tutor (30mins), personalized learning materials for simplified learning and upon completion, a programme certificate accredited by The Victoria College of Music from London.
Sign-up today, please WhatsApp: +6011 7010 8748