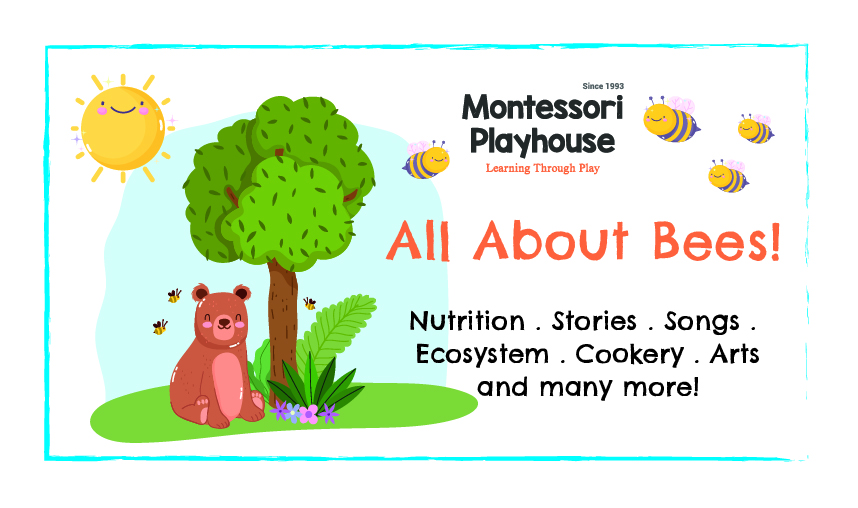 All About Bees – Holiday Programme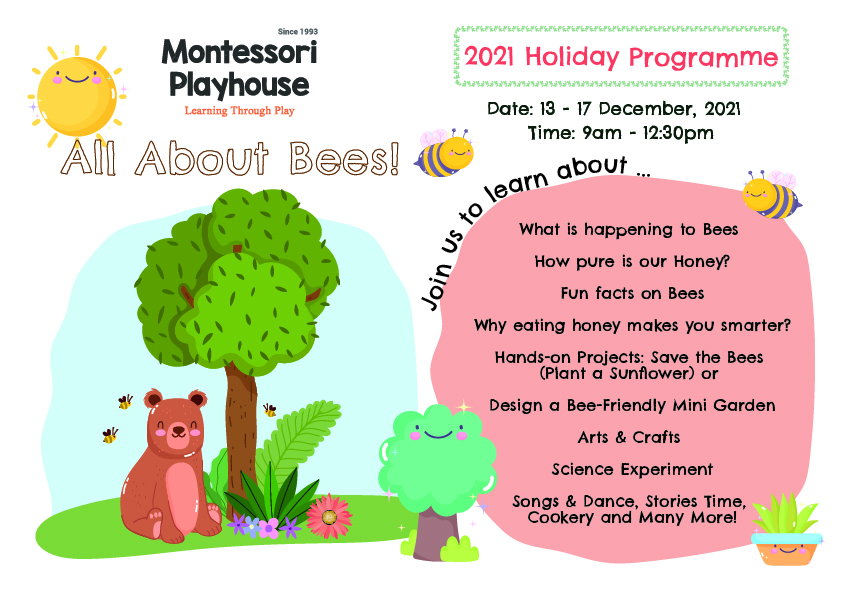 We are excited to invite all children to join us for this year's Holiday Programme scheduled for December.
Join us as we learn about nutrition, the environment with a special focus on Bees. Children will also learn new songs and listen to virtual stories on the Adventure of Bees, participate in arts & crafts activities, do cookery and science experiments as well as join the group projects.
New students will be able to join for FREE upon enrollment, enquire today! We welcome students from other kindergartens to join us, for more information, drop us an email at enquiry@montessori-playhouse.com OR call us directly at 011-7010 8748.