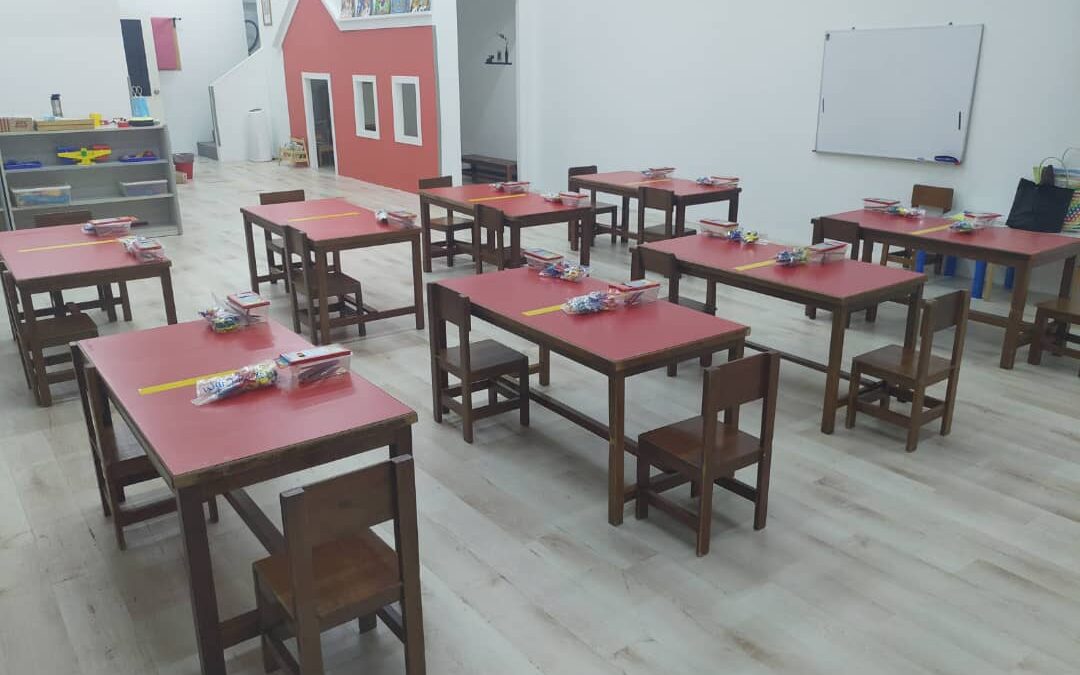 Reopening of Pre-School
Dear Parents,
Important Note: *Please remember to fill in the health check form before sending your child to school tomorrow morning!
Health Check Form URL https://tinyurl.com/y8nkj53z
We are all ready to reopen for school tomorrow and it's good to hear that most of the children are excited that they are able to see their friends again after so many months of being at home!
We've disinfected the premise and followed through the SOP guidelines issued by MOE and even enhanced the facilities to ensure all will goes well tomorrow.
Below are some pictures for parent's viewing. Please be reminded that we will no longer allow any parents or visitors to go inside the school premise. If you would like to discuss school-related matters pertaining to your child, please call our school number at 03-6262 9111 or WhatsApp us directly.
Thank you for your co-operations.