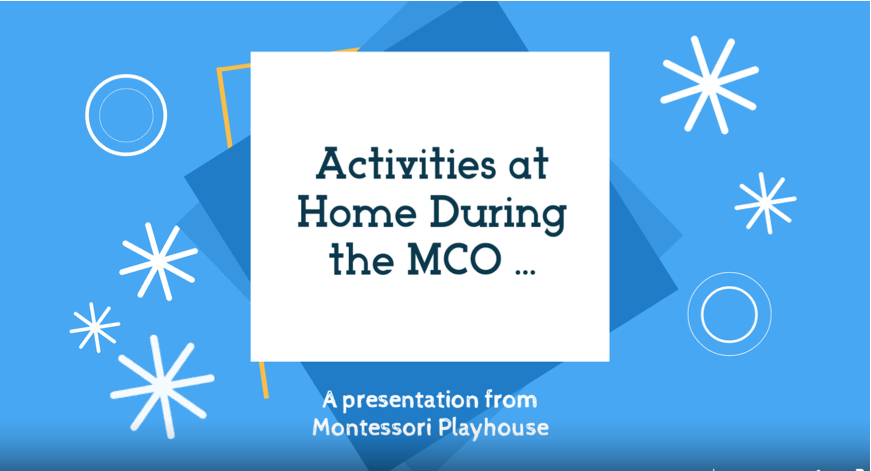 MCO – Home activities
The past few weeks have been something that we as a preschool centre has never anticipated nor experienced. We understand how difficult it is for parents to juggle between work and taking care of their children simultaneously while being confined at home.
We want to thank parents for the time they used to carry out suggested worksheets as well as activities and continue to support children's learning at home.
Below are some of the compilation of photos we received from parents during the MCO. We missed all the children dearly. While we pray and hope for the best, the school is working out additional plans and activities that could benefit all parties, let's continue to stay home, be safe and keep well.