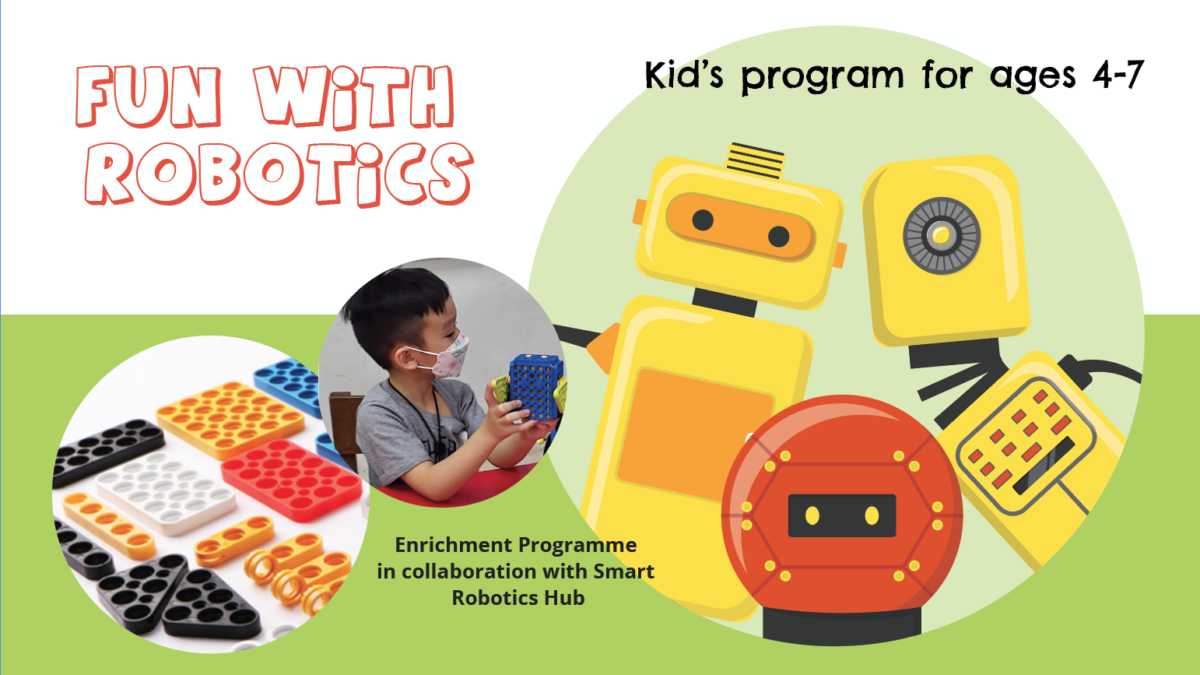 Fun Robotics Class
Calling all budding builders and inventors! Our robotics class is now available every Friday after school!
Parents, do you know that besides learning maths and geometry, the various robotic building model helps to boost children's focus and concentration while learning? In addition, children can enhance their confidence and public speaking skills through 'Show and Tell'.
If you are interested in finding out more, don't hesitate to contact us for more details.